Do the maths on your next car with our handy online calculator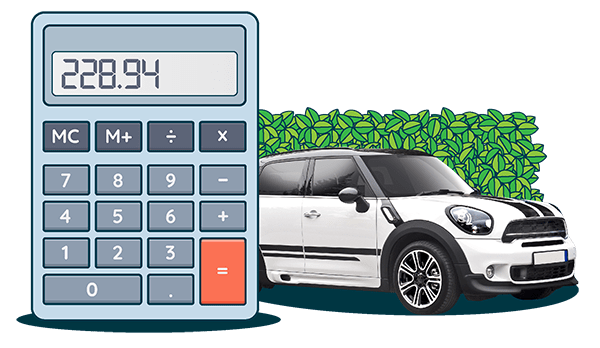 Part of Evolution Funding, the UK's largest motor finance broker.
Part of Evolution Funding, the UK's largest motor finance broker.

How to calculate car finance
My Car Credit's online car finance calculator is the quick and easy way to crunch the numbers on financing your next car. Start by entering your loan amount, repayment term and credit rating. The calculator will then give an instant breakdown of your expected monthly payments, typical rate and total payable.
Like what you see? Click 'Apply Now' to complete a full application. There is no obligation and no impact on your credit score since we only do a soft search initially. You'll be given an instant, online decision as well as an email confirmation. What's more, the rate you see is the rate you get!
A simple and hassle-free process
We work hard to find the right car finance deal for you. No matter what your credit score or financial circumstances, you are welcome to apply with us. We have the largest panel of lenders out of any broker in the UK. This means you've got the best chance of finding a deal that works for you and your budget.
Our approach makes the journey to your next car smooth and easy. You can read plenty of customer reviews which talk about how great we are to deal with. We have a slick online application process which allows you to sort out car finance from the comfort of your own home. You can even upload your documentation and e-Sign your agreement without needing to visit a car dealership! 
Still looking for the perfect car?
If you're needing a bit of help with finding the perfect car, our large and trusted network of car dealers are also on-hand. We have a vast range of nearly-new and used cars to choose from. In addition, we've done all the checks on the dealers listed to ensure they're reputable. Choose a car from a My Car Dealer and you're assured of peace of mind.
To get the wheels moving, simply enter your details into our car loan calculator and discover how the right finance plan could look for you.
Calculating Car Finance FAQs