Part of Evolution Funding, the UK's largest motor finance and technology provider.
Finding Luton car finance can feel like a hassle. From time spent shopping around different dealerships through to the energy spent comparing each agreement, securing a car finance deal in Luton that suits you can have its hurdles.
My Car Credit makes Luton car finance affordable and accessible. We've worked hard to ensure that our car finance application process is streamlined and simple, because we understand how important it is to find a deal that suits you.
Find out more about how My Car Credit can help Luton drivers with different needs and circumstances secure the best car finance for them.
What are the benefits of car finance?
Cars are not just an everyday purchase. Your car will most likely be one of the most expensive items you buy in your lifetime. Most drivers just don't have the cash to be able to front that cost – particularly if the vehicle make or model is top-of-the-range. In some cases, drivers may feel the need to downgrade their choice of new vehicle – or decide not to go through with the upgrade at all.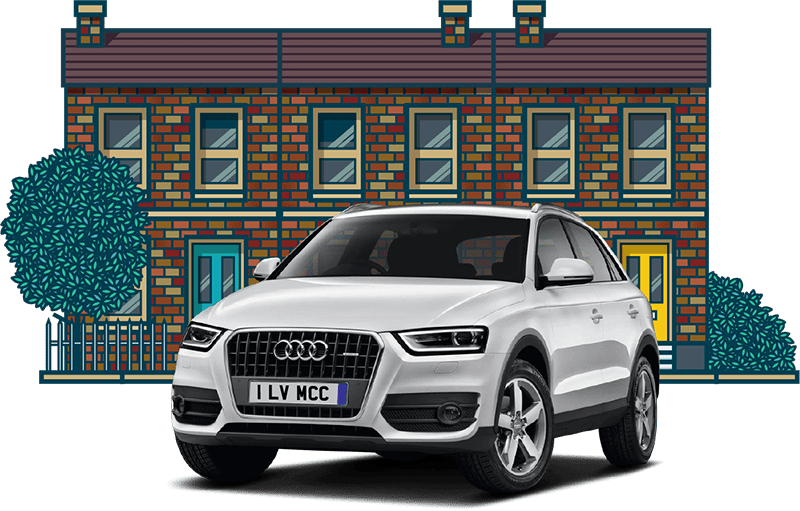 That's where car finance comes in. Car finance is a catch-all term for a credit agreement that allows you to borrow a pre-determined amount of money to finance the purchase of a car. You then pay back this money via a series of affordable monthly instalments, whilst having full use of the vehicle.
At My Car Credit, we understand that no one Luton driver is the same – so our car finance reflects that. The right car finance deal for you will depend on a number of different factors. These can include whether you want to lease or own the car outright at the end of the agreement, and whether you're happy with usage limits.
We work with motorists to ensure they find the Luton car finance that suits them. Our application process is online, so it's quick and easy to complete. You simply tell us a bit about yourself and the kind of deal you're looking for, and we'll give you a no-obligation quote in minutes. What's more, we offer a transparent approach to car financing. So, with us, the rate you see is the rate you get – and we won't throw in any unexpected costs through the process. That means your car finance is kept simple, so you can focus on finding the right set of wheels for you.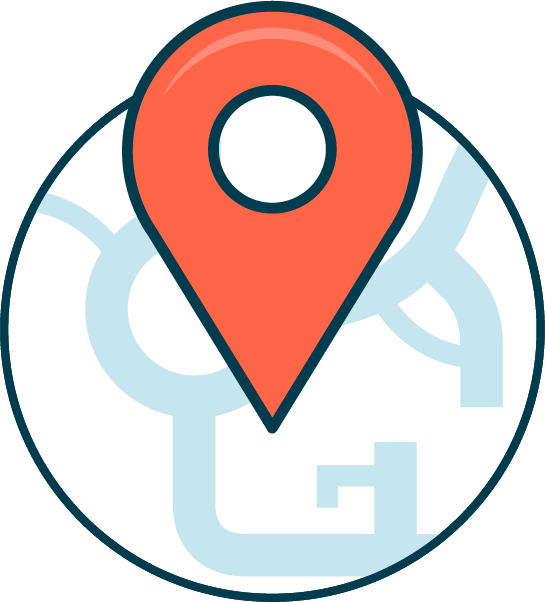 How to find car finance in Luton
Gone are the days when drivers would have to spend precious time and effort comparing the agreements and interest rates offered by brick-and-mortar dealerships.
With online car finance from My Car Credit, you'll have a quote in mere minutes, allowing you to get back into the driving seat of the process. We believe that car finance should be uncomplicated. That's why we've worked hard to make car financing as accessible as possible for drivers from Stevenage to Hitchin, removing the red tape and bureaucracy typically associated with a car finance search.
We can also work with drivers with poor credit ratings, helping you to secure accessible, affordable car finance. The initial credit check we perform is a soft search, so it won't impact your overall score. Plus, by making your repayments in a timely fashion, you'll improve your credit rating, which puts you in a better position for future loan applications.
If you apply for Luton car finance and we decide that you're a viable loan candidate, we'll leverage our stellar network of UK-wide lenders to secure an agreement that works for you. With a greater sense of the budget and timeframe you're working with, you can then begin your search for your next set of wheels. If you'd like to secure both your car finance in Luton and your car in one go, then you're in luck. Our "My Car Search" service makes it easy for you to find your dream used car, with a fantastic selection of quality pre-approved used vehicles to suit your requirements.
Plus, if you have any questions or concerns along the way, our friendly team of specialists is on hand to help.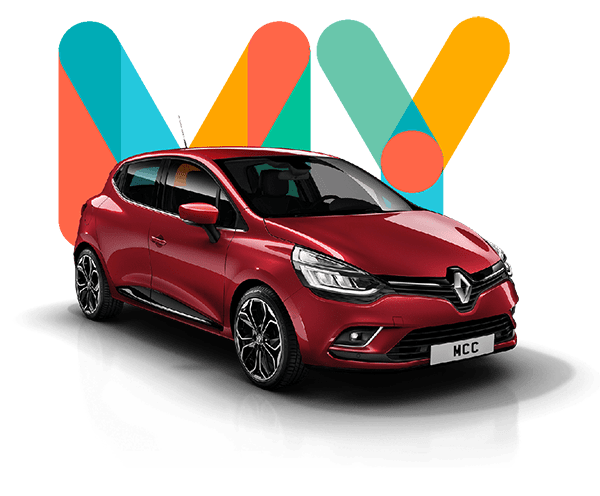 Find your Luton car finance via these three steps
Ready to find your ideal car finance? At My Car Credit, we keep the process simple with these three steps. Here's what to expect…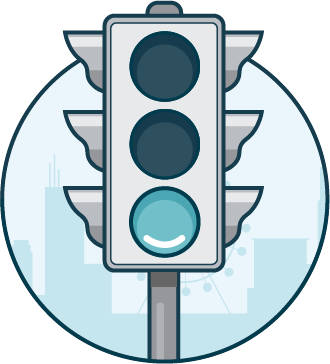 Fill out our application form
Through our online application form, you'll have the opportunity to tell us about yourself. You can go into detail about the kind of car finance deal that might suit you, and then we'll perform a soft credit search to provide a no-obligation quote.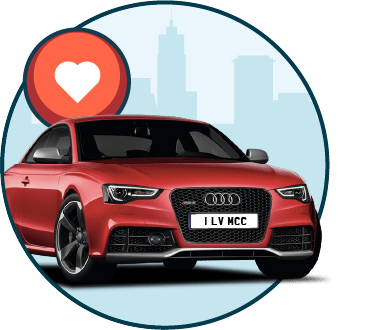 Shop for your next vehicle
Once you have a sense of your car finance agreement, you can shop for your next set of wheels with a greater sense of your budget.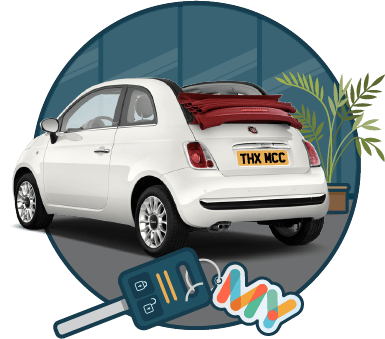 We'll coordinate the final liaison between all parties, and once everyone is happy, you get to collect your keys and hit the road with your new car.
Tailored, affordable car finance in Luton
No matter where you're based in Luton, we'll help you to secure your ideal car finance. Our online application process is simple and stress-free, and our team of specialists can answer any questions you have along the way.
Whether you're looking for a top of the range vehicle or your first used car, we're on hand to help all drivers find affordable, accessible car finance – including those with a poor credit rating. With My Car Credit, all costs are completely upfront, and the rate you see will be the rate you get. As we take care of your car financing, you can relax and focus on enjoying your new ride.
So, how do you calculate finance charges on a car loan? Our car loan calculator can help you to determine how much your average monthly repayment will be. Alternatively, contact us today to find out how to secure Luton car finance that works for you.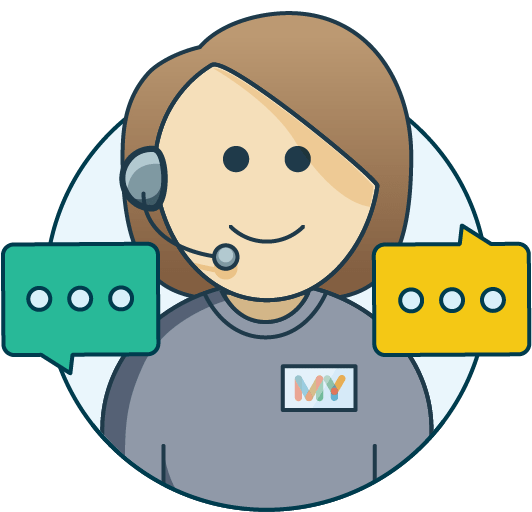 Discover car finance in Lincoln that suits you
Whether you enjoy driving the roads of Boston, Branston or Sutton-on-Sea, you'll easily find great car finance in Lincoln and the surrounding areas. If you'd like to learn more about how we can help you, contact us on 01246 458 810 or send us an email at enquiries@mycarcredit.co.uk.