You have various options available to you on how to finance a car. From going through the car dealership to applying online, there are plenty of ways to go. Whichever way you choose, it will ultimately be a car finance company that looks after you.
What do car finance companies do?
In a nutshell, car finance companies (or lenders) loan you the money to buy your car. They can often be part of a much larger organisation, such as a bank or car manufacturer. However, many of them are also independent businesses.
Whether you apply through a dealer, a broker or online, it is the finance company that you take out an agreement with. Furthermore, it is the finance company who owns the car until all payments have been made on the agreement.
There are many different finance companies across the UK. What's more, they tend to focus on a particular area of the car finance market. For example, some finance companies specialise in helping customers who have poor credit. Others prefer to focus on good and excellent credit.
Introducing our panel of car finance companies
Being part of the UK's largest car finance broker, Evolution Funding, My Car Credit has access to one of the largest selections of car finance companies out of any broker. Over the years, we've built up great relationships with these companies so that we can offer customers the best choice.
In addition, we've created market-leading technology that makes it easy for customers to get a quick decision on car finance. And because we have so many car finance companies on our panel, we can assist customers with all types of credit profile, from excellent and good through to poor and bad.
Read on for a bit of insight into many of the car finance lenders we work with.

Launched in 2006, Alphera Financial Services is part of the BMW Group, making them a motor company rather than a bank. This means that their products and services are developed specifically for those customers looking for car finance. They are multi-award winning and offer flexible finance solutions across a variety of new and used cars and motorcycles. As with all areas of the BMW Group, they put first-class service and an unrivalled understanding of the motor industry at the heart of their approach.


BNP Paribas is a leading provider of finance in Europe, operating in over 30 countries. They have over 45 years of consumer finance experience and so are well placed to help you with car finance! They offer a wide range of easy-to-use car financing products including hire purchase, personal loans, personal contract purchase, personal contract hire and value-added products such as vehicle protection.


Established in 2005, Blue Motor Finance is one of the UK's premier lenders of consumer car finance. With remarkable growth, they are ranked 1st in the Financial Times' FT1000 Europe's Fastest Growing Companies (March 2019). They use technology to ensure that they offer an excellent customer experience. This includes flexible and competitive finance packages, quick decisions, and reduced administration time.

One of the UK's leading independent motor finance companies, Close Motor Finance was founded in 1988. They are part of Close Brothers Group plc, a leading UK merchant banking group that was established in 1878! They offer a range of finance products for cars, motorcycles and vans. Close are multi-award winning, including being named
Finance Provider of the Year (Prime)
at the Car Dealer Power Awards 2020. This was due to their superb customer services.

With over 40 years in the motor industry, MotoNovo Finance is one of the largest and fastest growing car finance companies in the UK. The Consumer Credit Awards 2020 voted them the Best Car Finance Provider, along with many other achievements. They can help with funding cars, vans and motorbikes.

Dating back to 1956, Northridge Finance is part of the Bank of Ireland UK. Northridge have established themselves as one of the UK's most trusted finance companies in the motor finance market. They were named 'Best Independent Lender (bank owned)' at the Car Finance Awards 2019. Whilst they provide finance across a range of sectors, they specialise in motor finance. As part of Bank of Ireland UK, they have a solid foundation you can trust in.

Young, fresh and innovative, Oodle joined the car finance market in 2016. Their ultimate goal is "to make buying a car as easy as buying a t-shirt on Amazon". They are heavily focused on using technology to transform the way that people finance their cars. What's more, they are developing a customer-first, fully integrated digital retail experience. They have a great reputation, earning them some
great reviews on Trustpilot
.

PCF bank has been financing customers' cars for over 25 years. They have plenty of specialist knowledge and experience to help you with your car purchase. Since they are independent, they have no ties to any car manufacturers and so their customers have total freedom when choosing a car. They assess all applications on a case-by-case basis, offering car finance on both new and used cars between £2,500 and £250,000.


Founded in 1985, Paragon Bank plc are on the FTSE 250 and are specialists in motor finance. They offer finance on cars, LCVs, motorhomes and caravans. Furthermore, their car finance is available to homeowners, tenants and those living with parents, making them a great addition to our panel.

Launched in 2012, Startline are a flexible lender who offer specialist finance for the near-prime market. What this means is that they often approve applicants who have been previously declined by mainstream prime lenders, while still offering attractive rates and terms. This is great if you have a less than perfect credit score but don't quite fall into the poor credit bracket.

Advantage Finance is a subsidiary of
S&U plc
and was founded in 1999. They are another flexible lender who are often able to provide credit where other lenders won't. They provide a straightforward, easy to understand Hire Purchase product that allows customers to finance the purchase of new and used motor cars, vans, motorcycles or caravans from any licensed UK dealer.

Founded in 1983, Billing Finance are a privately-run, family owned, vehicle finance company. Offering hire purchase agreements, they focus on customers with non-standard credit profiles that may not fit the automated underwriting processes of other lenders. They can finance cars, motorbikes, light commercial vehicles and leisure vehicles, such as caravans and motorhomes. Billing Finance were named Best Independent Lender (Non-Bank Owned) at the Car Finance Awards 2020.

Established in 1973, Marsh Finance are an independent, family-owned finance company that offers both Hire Purchase and Personal Contract Purchase. They pride themselves on offering sensible finance by being a responsible lender. They have grown to being a leading lender in the motor finance market, including catering for those customers with impaired credit.

Moneybarn is the UK's leading non-standard vehicle finance provider. Founded in 1992, they specialise in helping customers with a poor credit score who may have been turned down by other lenders. They can help with the financing of cars, vans and motorbikes. Moneybarn have won awards for their service and approach to lending, including 'Non-Prime Lender of the Year' at the Motor Finance Europe Awards 2020 and Feefo's Platinum Trusted Service Award 2020.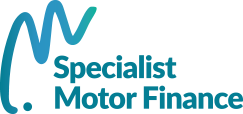 Established in 2014, Specialist Motor Finance funds Hire Purchase agreements for customers. If you have a less than perfect credit file, Specialist Motor Finance may be the option for you. They offer products that are comparable in quality and service to conventional prime lenders, but with a more flexible approach.

Moneyway is part of
Secure Trust Bank plc
, who are the only UK bank awarded a Customer Service Excellence accreditation. They look after customers with great credit through to not so great and so are a nice, flexible option on our panel of car finance companies. With the backing of Secure Trust Bank plc, you can be sure you're in safe hands with Moneyway.

Zopa are probably the most unique car finance company on our lender panel. In 2005, they built the first ever peer-to-peer (P2P) lending company. Their car loan rates are often better than the dealerships and among the lowest in the market. What's more, they've
won awards
for their customer service year on year.

Of course, we must include Evolution Loans because it's Evolution Funding's sister company – Evolution Funding is the company behind My Car Credit.
Evolution Loans
lends its own money for customers looking for Hire Purchase agreements on cars and LCVs. They are often able to accept applications where other lenders have been unable to.
Why use a broker when applying for car finance?
Now that you know a bit about each car finance company, you may be thinking about going direct to the lender of your choice. However, by taking this approach, you may struggle to find the best rate with the right lender for your circumstances. What's more, it could take a lot of time and legwork, as well as involving multiple credit searches, which can damage your credit file.
At My Car Credit, we do all the legwork for you! Our smart soft search technology allows us to check your application against all these companies in one go, without impacting your credit score*. The results come back through to us in seconds and the best deal available for your circumstances wins your business!
You can test all this out by calculating car finance and then making a no obligation online application. So don't delay, find out if one of our car finance companies can help you today!
* Initial application is a soft search. Should you progress, some lenders may perform a hard search on your credit file.
Representative APR 10.9%
Evolution Funding Ltd T/A My Car Credit
Got a question you can't find the answer to, or need some advice and guidance around taking out car finance? Our Car Credit Specialists are friendly, experienced, and here to help so get in touch today!