Alongside the weather and the news, petrol prices are one of the UK's favourite subjects for small talk. Whether you're outraged at the ever-increasing prices at your local garage or gobsmacked at discovering a cheaper petrol pump, we never seem to tire of discussing how much we put in the tank!
We got to thinking about how our prices in the UK compare on a global scale: are we all moaning about nothing or are we really paying premium prices?
To find out, we did some research into the current global petrol prices. Whether you're surprised by our findings or not, at least you can introduce some impressive facts into your next conversation over petrol prices! Without further ado, here's our research on petrol prices from around the world.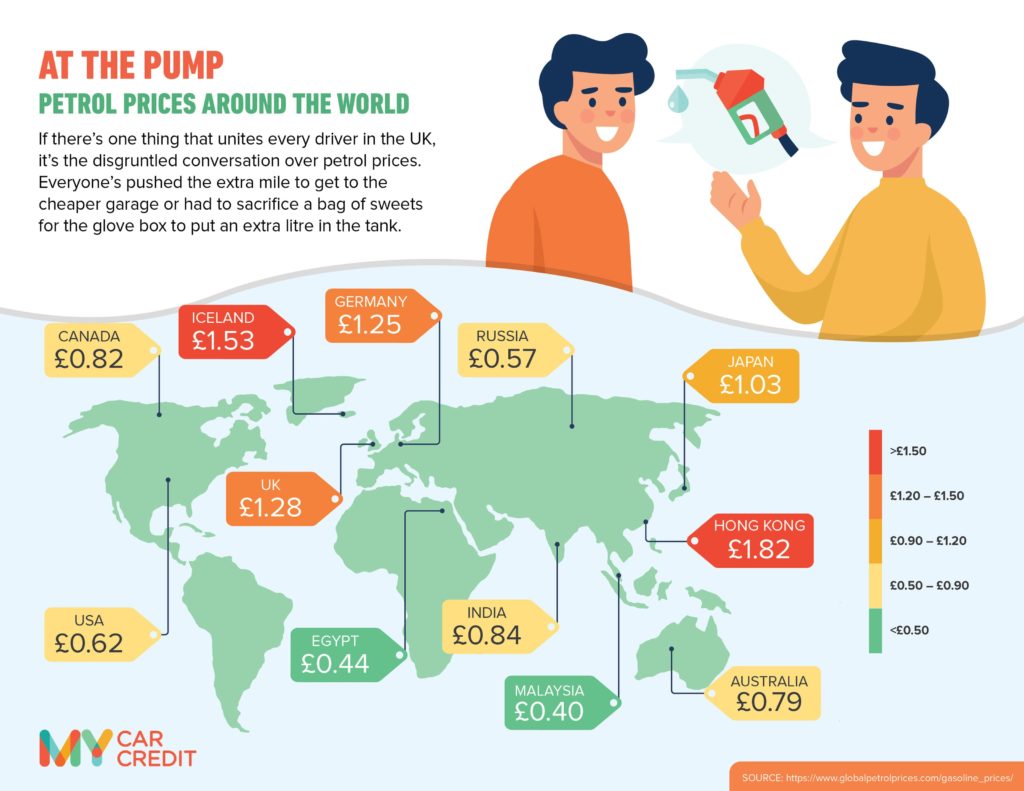 Got a question you can't find the answer to, or need some advice and guidance around taking out car finance? Our Car Credit Specialists are friendly, experienced, and here to help so get in touch today!